Prof. Dr. Stefan Ihde
Prof. Ihde was born in 1962 in West Germany and studied Dentistry at Würzburg University from 1982 to 1987. After delivering his doctoral thesis in 1988 and working as dentist in the West German Army, he opened his first clinic in Uetliburg / Switzerland in 1994.
From the beginning he focussed only on fixed restaurations and never delivered a removable denture to any of his patients. From 1996 to 2006 he worked with lateral basal implants and already in an immediate functional loading protocol. Since 2006, he has developed the Technology of the Strategic Implant® which allows treatments for virtually all patients, without bone augmentation and again in an immediate functional loading protocol. Since 1994 he has placed more than 50.000 dental implants and equipped them with fixed prosthodontics.
He has written 7 textbooks and more than 100 scientific articles in the field of dental implantology and teaches in Europe, in Russian-speaking countries, in the Balkans, in India and in South and Middle America. Prof. Ihde teaches permanently in Belgrade / Serbia where he also conducts clinical courses. Clinical courses are also held in Gommiswald / Switzerland and Kiev / Ukraine.
"Der mit dem Knochen spricht"
- a Biographical Thriller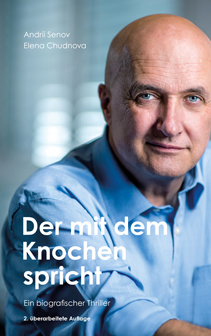 Read more about Prof. Ihde and learn details about his technology. This book is directed at patients as well as interested dentists / implantologists. It is currently available in German; translation in Russian coming soon.