Testimonials
Through his work, research and innovative mind, Prof. Ihde has touched countless lives around the world - patients, collegues, students - and changed them for the better.
Danksagung
Lieber Dr. Ihde,
danke dafür, dass Sie mich von meinen Zähnen befreit haben, die mir immer nur Probleme gemacht haben. Endlich kann ich ohne Zahnarztangst zur Kontrolle kommen! Danke für die Implantate und die Zähne!
S.P. (Schweiz)
Begeisterte Erfahrung
Hallo Herr Prof. Dr. Ihde
Wollte mich nur nochmal bei Ihnen und Ihrem Team recht herzlich bedanken.
Ich war am 25.05.2023 in der Praxis von Dr. Sipic in Belgrad und das war echt die beste Entscheidung!
Habe für meine neuen Zähne sehr viele Komplimente bekommen und niemand hier (in Vorarlberg AT) kann es glauben, dass ich in nur 4 Tagen komplett fertig war. Auch ich kann es kaum glauben, dass ich so wenig Schmerzen hatte, obwohl mir 9 Zähne gezogen und 12 Implantate eingesetzt wurden (bin aber sehr grosser Angstpatient). Jetzt, fast 4 Wochen später, geht es mir wunderbar und ich empfehle Sie auf jeden Fall weiter! Nicht nur, weil es so schnell und unkompliziert ist, sondern weil es auch preislich vollkommen okay ist. Auch meine Zigarette kann ich ohne Angst zu haben geniessen und vor allem ist das gesamte Team einfach nur Spitze!
Vielen Dank nochmal, auch für das Buch und das 13. Implantat, welches Sie mir geschenkt haben. Ich werde bestimmt in 1 - 2 Jahren wieder bei Ihnen den Unterkiefer machen lassen. Ich wünsche Ihnen und Ihrem Team viel Erfolg und alles Gute.
Liebe Grüße
Daliborka
P.S. Am 23.08.2023 hab ich den Kontrolltermin in Gommiswald und Ihr Buch ist absolute Klasse (sollte verfilmt werden)!!
Patient Testimonial
A patient reports about his experiences with "traditional" implants and with modern Corticobasal® implants placed by Prof. Ihde.
On the All-in-one-Week Curriculum
Thanks for truly enriching the course, we will take it with all seriousness, since the learning has been absolute from you and all the group of professors who made this course possible. Of course I will return with great desire to continue learning and of course I will bring some colleagues to learn the proper surgical protocol. I am waiting for the possible dates for next year and see which one is the best possible for the Latin-american colleagues.
Thanks again for your unconditional support, best wishes for you, yours
Rodrigo Santiago L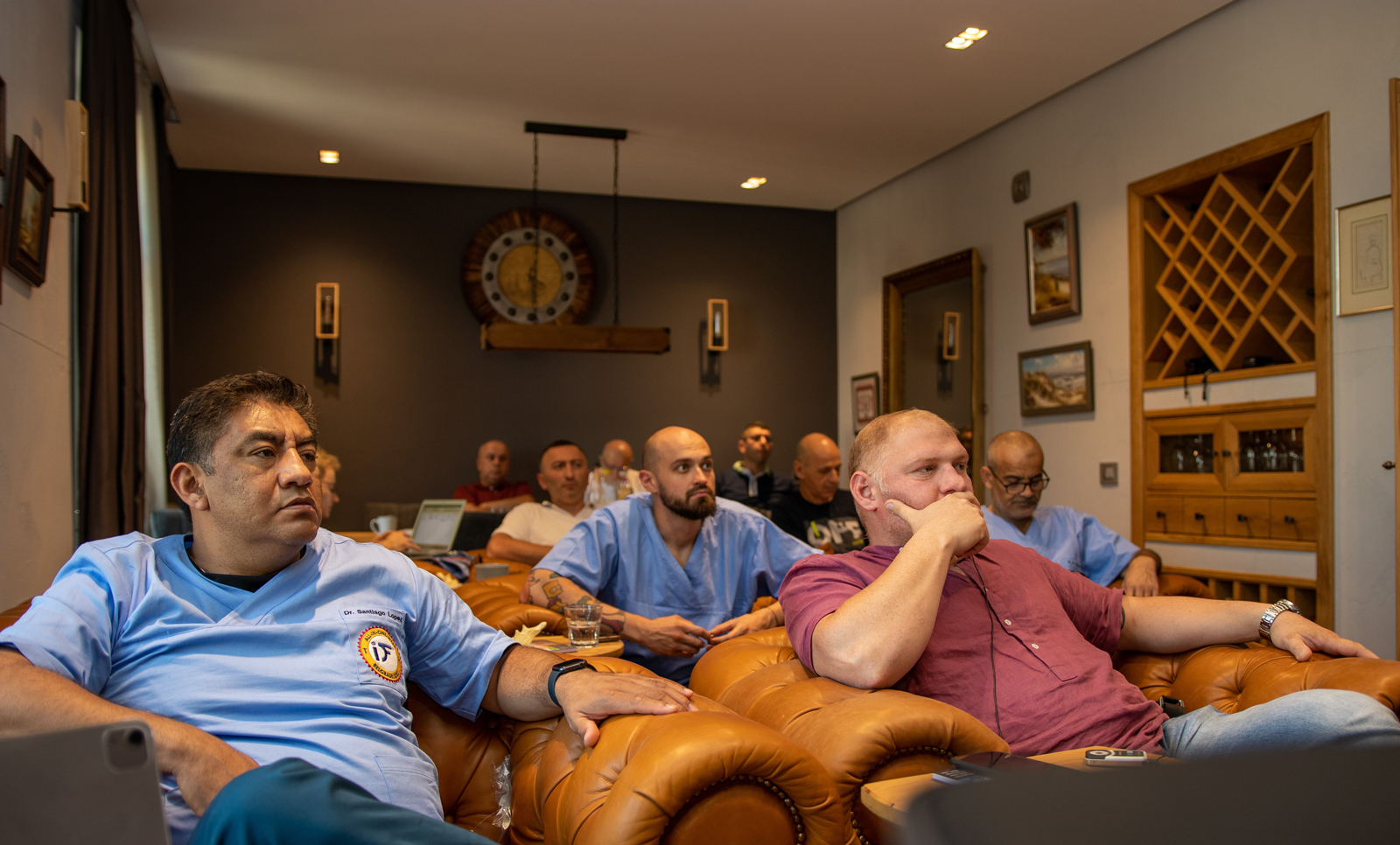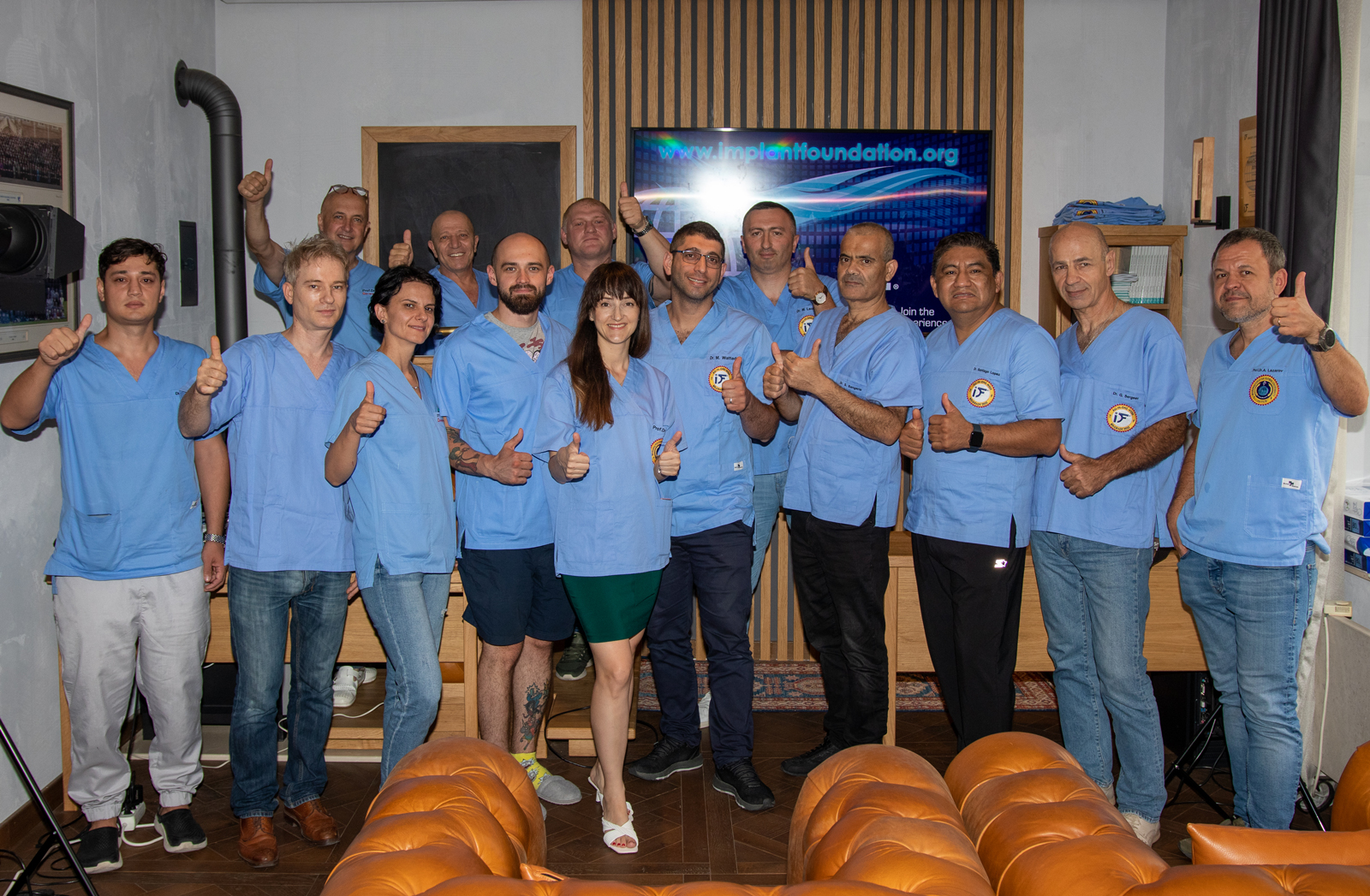 Извештај из Београда
Желео бих да се захвалим др. Иде за комуникацију коју смо имали пре операције, преко телефона као и за хируршко лечење и накнадну негу. Захваљујем се докторки Шипић и зубним техничарима који су били укључени у овај третман.
Моје лечење је протекло у Београду у ординацији Дент32, професионално и без компликација. Хотелски смештај је био удобан и близу ординације, тако да сам могао пешке до ординације.
Стање мој вилице је било катастрофално, иако сам већ пре имао уграђене двофазне имплантате. Издржао сам одисеју претходних прегледа код зубара са незадовољавајућим резултатима, на крају сам изгубио све своје претходне имплантате.
Одлука о одласку у Београд у ординацију др. Шипић и др. Идеа, због претходног искуства са имплантатима и другом клиником, будило је у мени сумњу.
Након телефонског информисања код доктора, охрабрио сам се да се одважим на на нови покушај, и ни дан-данас не жалим због тога.
У јулу 2021. добио сам третман горње и доње вилице са Cortikobasal® имплантатаима одмах након вађења зуба. Након тога ми је одмах постављен и дефинитивни рад који је изгледао тачно онако како сам замислио.
Сада, годину дана касније, након потпуног излечења, могу са сигурношћу рећи да је третман био у потпуности успешан.
Могу само препоручити свакоме ко има тешку ситуацију са вилицом, да верује др Идеу и др Шипићу. Њих двоје ће сигурно пронаћи задовољавајуће решење и за вас.
Срдачан поздрав од Вашег пацијента у Бечу
Bericht aus Belgrad
Ich möchte mich bei Herrn Dr. Ihde für seine nette telefonische Vorauskunft sowie für die chirurgische Behandlung und nachfolgende Betreuung bedanken. Bei Frau Dr. Sipic und den beteiligten Zahntechniker bedanke ich mich sehr für die einzigartige Behandlung. Meine Behandlung erfolgte in Belgrad bei der Praxis Dent32, professionell und ohne Komplikationen.
Die bereitgestellte Hotelunterkunft war angenehm und die Erreichbarkeit der Ordination von dort zu Fuß war sehr leicht gegeben. Selbst ein Abholen vom Hotel war gegeben bis ich selber die Orientierung hatte.
Ich hatte wirklich eine schlechte Voraussetzung in meinen Kiefern, was meine Zähne und meine früheren 2-phasigen Implantate anbelangt. Habe eine Odyssee an Zahnarztterminen im Vorfeld mit unbefriedigenden Ergebnissen durchgemacht, wobei ich auch am Ende alle meine früheren Implantate verloren habe.
Die Entscheidung nach Belgrad in die Ordination zu Dr. Sipic und Dr. Ihde zu fahren erfolgte zweifellos nicht ohne gewisse Sorgen. Aber das Vertrauen nach den telefonischen Auskünften bekräftigten mich diesen Versuch zu wagen und ich bereue es bis heute nicht.
Im Juli 2021 bekam ich in den Oberkiefer und den Unterkiefer viele Cortikobasal® Implantate eingesetzt, gleich nach dem Herausziehen der Zähne. Danach wurde eine festsitzende, definitive Versorgung genau nach meiner Vorstellung eingesetzt. Jetzt 1 Jahr später nach vollkommener Einheilung kann ich getrost behaupten, dass die Behandlung vollständig gelungen ist.
Ich kann nur allen empfehlen, die eine schwierige Ausgangssituation haben, sich vertrauensvoll an Herrn Dr. Ihde und Frau Dr. Sipic zu wenden. Die beiden finden auch für Sie sicher eine befriedigende Lösung.
Mit freundlichen Grüßen von Ihrem Patienten aus Wien
Ramazanov Dental Clinic, Antalya, Turkey
"Hello my professor!
I have been working with the Strategiс Implant® system for more than 2 years. Acquaintance with you and the technique developed by you has completely changed my approach to the rehabilitation of patients. I don't want to go back to conventional dentistry, conventional implantation and bone grafting. It is clear that there are now two different "implantologies" in the world, and one has been created by you. It's the best way of doing implantology, that this world has available now. Now I do not select patients for implantation any more, because the indications for the Strategic Implant® are limitless. Also we can freely extract teeth instead of spending hours to try to save them. Thanks to your work, all dentistry has changed: "Professions" like perio-dontology and endo-dontology are hardly necessary any more.
We have a good team: me, my wife is a dentist, her brother is a dental technician. We never cease to rejoice at the opportunity that has opened up for us and for our patients thanks to you and the Strategiс Implant® system!
I constantly talk about you and your system to patients. They understand much better than my colleagues. I explain about those revolutionary solutions that exist in Corticobasal® implantation. I send them links to your articles and videos. Thanks for all this!"
E-mail: [email protected]
Phone: +905313199325
WhatsApp: +380953695373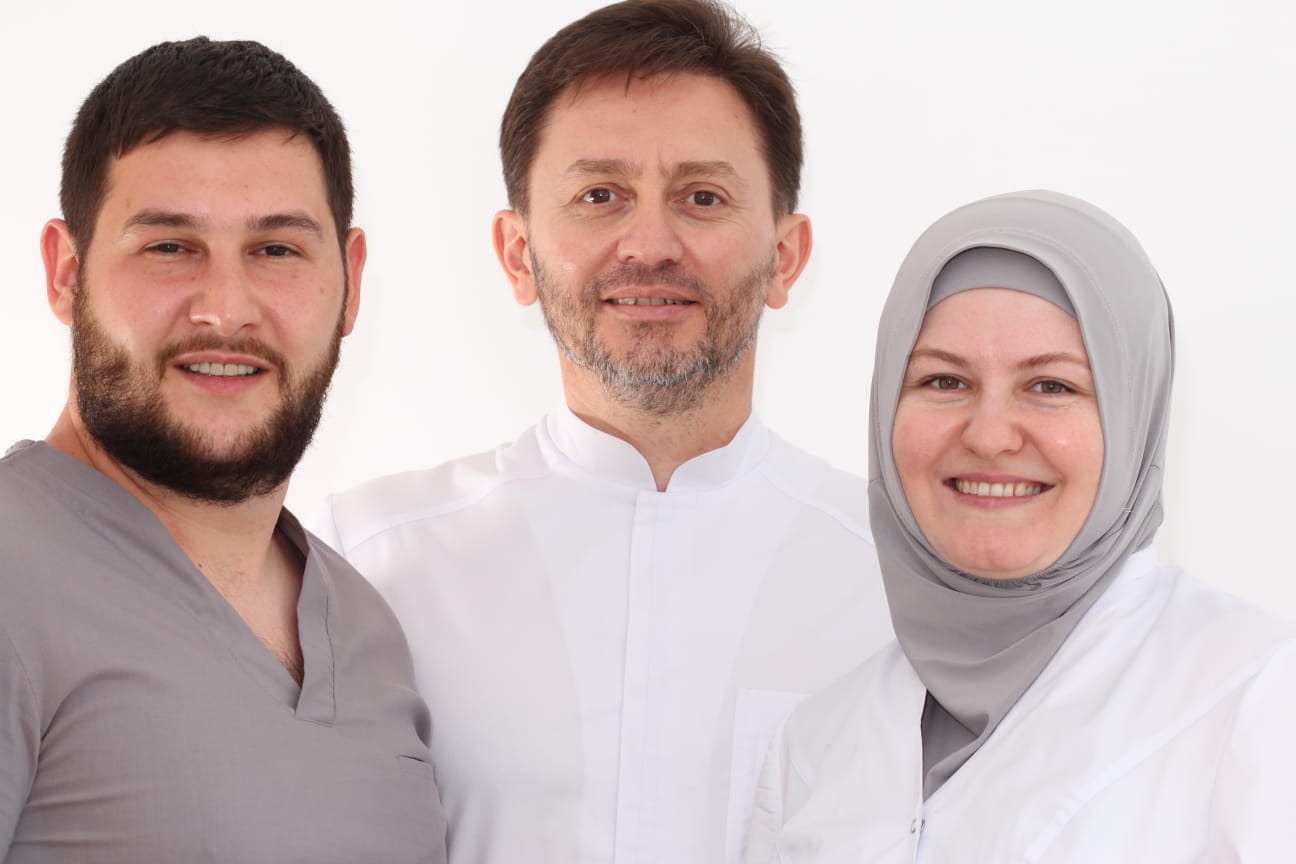 Dr. Miguel Asenjo
"Prof. IHDE only talking with all colleague around the world I feel extremely HAPPY with Strategic Implant®. Certainly your knowledge is represented with my passion and commitment in this island - Dominican Republic. Thanks a lot. All the Best. IHDE FOREVER AND EVER."
Dr. Mohammad Abusharekh
"Today, we are starting a great step towards more professional work. Now we have multi-centers, we start a new administrative vision in managing our centers, much effort has been done to approach these great achievements. I am very grateful for your role and support which lead to these huge successes. You have affected my personal life besides my profession specially in Corticobasal® implantology. You are the greatest person whom I learned from. My gratitudes for your effort and advice. Deeply, I would like to thank you, Prof. Ihde, for all that you have done. Sincerely yours, your student Dr. Mohammad Abusharekh"